Khalid Yousuf, M.D.
Orthopaedic Surgery & Joint Reconstruction
Khalid Yousuf, MD, MS is a native of Texas and has moved back to be with his family. Dr. Yousuf's practice focuses on hip and knee replacements. He utilizes surgical and technological advancements to offer his patients relief from joint pain, including partial knee replacements and anterior hip approach. He received advanced training in joint replacement surgery at the Mayo Clinic in Rochester, MN. Dr. Yousuf attended medical school at Louisiana State University in New Orleans and completed his orthopaedic residency at the University of Oklahoma. He is board certified and recently achieved the distinction of being a Certified Physician Executive, by the American Association of Physician Leaders. In 2016, he was presented the Healing Hands award by the Little Company of Mary Hospital in Chicago, IL.
Dr. Yousuf is actively involved in teaching residents and medical students and has participated as an instructor for the American Academy of Orthopedic Surgery Residents course in Arthroplasty. He is a Fellow of the American Association of Hip and Knee Surgeons and certified to perform Robotic joint replacements.
Dr. Yousuf enjoys spending time with his wife and three daughters. They love cooking, traveling and swimming together. He is an avid car enthusiast. In his younger years, he used to quarter mile race his Camaro Z28 and Trans Am. He now rarely goes over the speed limit!
Medical School
Louisiana State University Medical School
New Orleans, LA
Residency
University of Oklahoma
Oklahoma City, OK
General Orthopedic Surgery & Sports Medicine
Fellowship
Mayo Clinic, Rochester, MN
Joint Replacement and Reconstruction
Faculty Appointment
Adjunct Assistant Professor Texas A & M University, College of Medicine
Membership
Clinical Interests
Nonsurgical Management of Hip and Knee Arthritis
Platelet Rich Plasma/Stem Cell Injections
Outpatient Joint Replacements
Anterior Hip Replacements
Partial Knee Replacements
Minimally Invasive Knee Replacement
Health Plans Accepted
Additional Information
Hobbies
American Sports Cars
Cooking
Awards
Dr. Khalid Yousuf received D Magazine Best Doctors in Collin county 2020 award.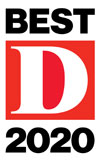 Dr. Khalid Yousuf named among the Best Doctors in Dallas and Collin County numerous times.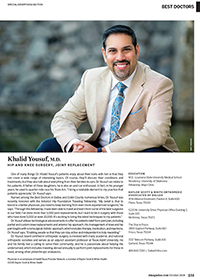 Dr. Khalid Yousuf received D Magazine Best Doctors in Collin county 2019 award.
Dr. Khalid Yousuf received D Magazine Best Doctors in Dallas 2018 award.
Honors
In December 2016, Dr. Khalid Yousuf received the Healing Hands Award at Little Company of Mary Hospital (LCMH). Physician nominees for this award must exemplify LCMH's core values of Professionalism, Compassion, Quality, and Responsibility. Two patients nominated Dr. Yousuf and listed the below reasons why he is so very deserving of this award:
Dr. Yousuf is an excellent Orthopedic surgeon, but also has an exceptional bedside manner. Dr Yousuf spent as much time needed to answer my grandparents' endless questions. When we experienced some unforeseen post-op complications, Dr. Yousuf went out of his way to call me and keep me up to date with everything going on. I have worked with many Orthopedic doctors, and very few take the time and effort that Dr. Yousuf does. I have recommended him to many people.
In May, Dr. Yousuf replaced my right knee. Being 88, I wasn't sure there was anything that could be done; however, the pain became unbearable. Dr. Yousuf thoroughly explained my options and helped me make the best decision. I cannot tell you how amazing it is to wake up pain free. I am able to walk a mile, golf and play with my great grandchildren. Dr. Yousuf helped me gain more freedom in my life and I am forever grateful.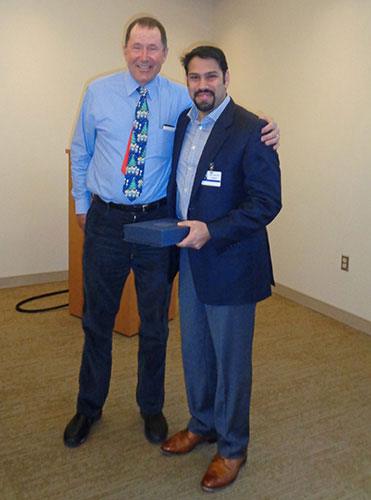 South Side Man Dancing Irish Jig After Successful Knee Replacement at Little Company of Mary Hospital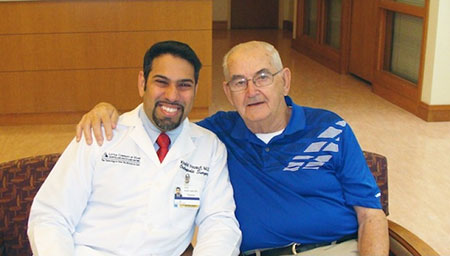 After a consultation with Dr. Yousuf, a personalized treatment plan was created. John was scheduled to undergo a total knee replacement during the summer.
Read More
Plano
4716 Alliance Boulevard
Pavilion II
Suite 600
Plano, TX 75093
McKinney
5220 W. University Drive
Physician Office Building 2
Suite 220
McKinney, TX 75071
Frisco
The Star in Frisco
3800 Gaylord Parkway
Suite 810
Frisco, TX 75034
Dallas
3900 Junius Street
Suite 500
Dallas, TX 75246
North Garland
7217 Telecom Parkway
Suite 100
Garland, TX 75044
Hospital Affiliations